Yes… that's right… it's a rare Saturday post! We're going to try and get more of these up even if they are short ones. Nike Golf has some new footwear on the way that will debut at the upcoming PGA Championship.
The new SP-8 TW Tour is among the shoes featuring Nike's new Power Platform technology. This Power Platform feature allows for better balance, smoother weight transfer and stronger push through impact. Tiger was a part of the early testing and helped design this new technology. Nike will debut two different models at the PGA Championship… the SP-8 TW Tour and the SP-6. I won't get real technical talking about the Power Platform technology but here is a quick overview. These shoes will feature an internal push plate that is designed to help the foot stay on the ground longer (thus creating more traction). The Power Channel allows this plate to flex independently from the rest of the outsole and lets the golfer push off more through the swing. Confused? I guess you'll just have to try them for yourself then!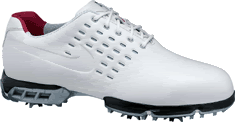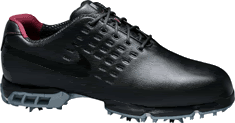 Above – Nike SP-8 TW Tour – Available November 1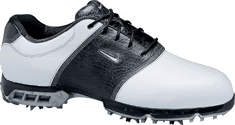 Above – Nike SP-8 Tour Saddle – Available November 1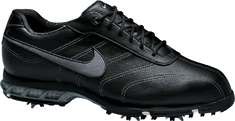 Above – Nike SP-6 – Available October 1
The Power Platform technology will also be available in other styles coming this fall… most of which will be available October 1. Other new styles include the SP-5, the Air Max Dual D and the women's SP-5.